In today's Miami Herald, 3 of my steemed colleagues and I came together with a heartfelt message for our beloved community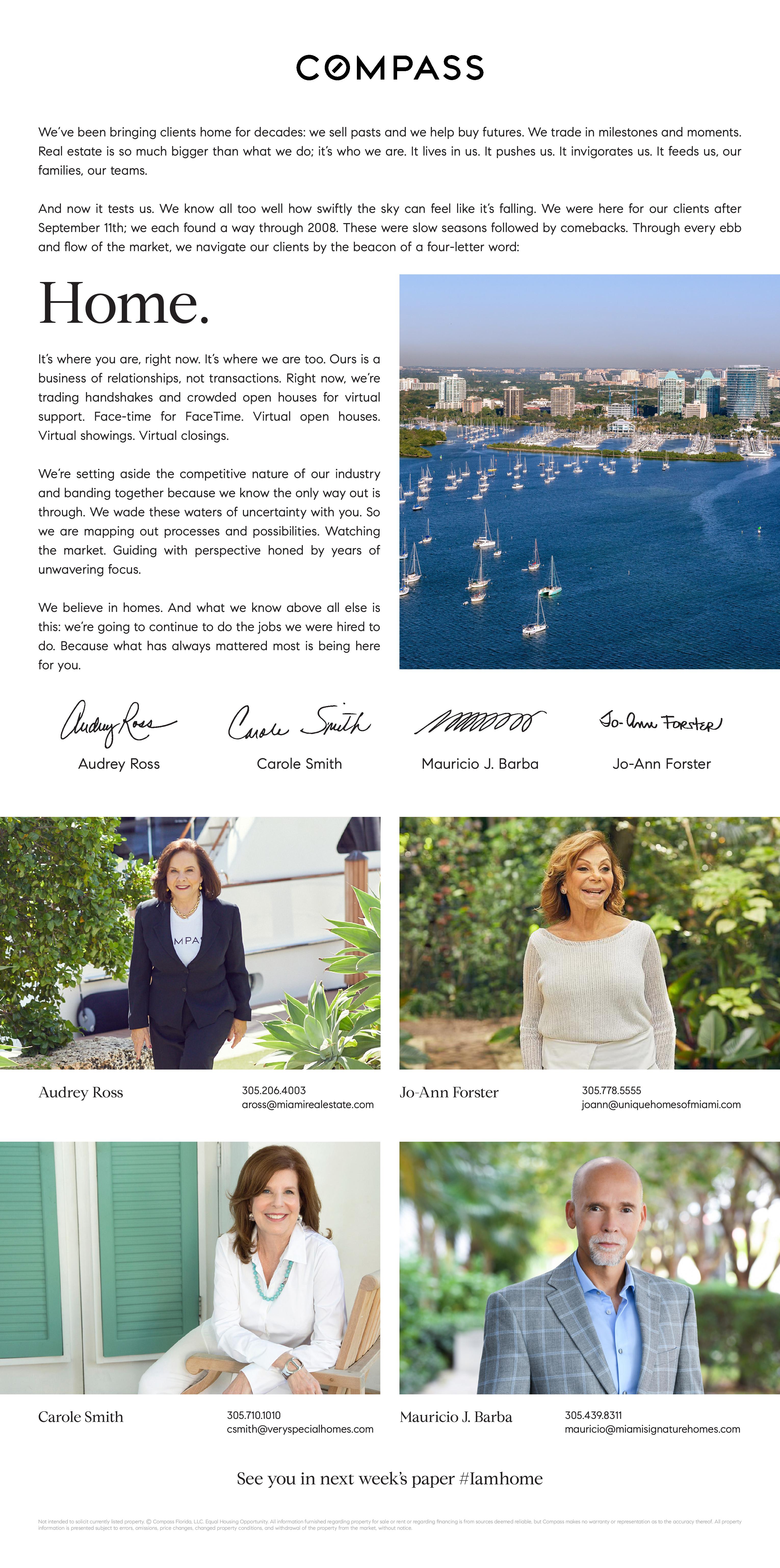 "We're setting aside the competitive nature of our industry and banding together because we know the only way out is through. We wade these waters of uncertainty with you. So we are mapping out processes and possibilities. Watching the market. Guiding with perspective honed by years of unwavering focus."
We're in this together.